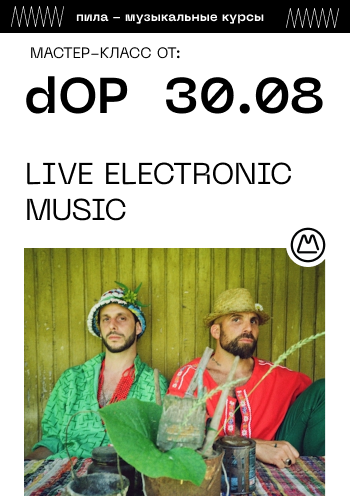 Master-class: dOP - Live Electronic Music
The world-renowned French duo dOP, whose members are talented musicians Damian Vandesande and Jonathan Illel, will give the first music workshop in Kyiv on the House of Culture "Masterskaya" space with the support of the educational platform "PILA".
The master-class will be held in English.
As part of a 4-hour workshop, the guys will literally disassemble their "LIVE" setup for performance into molecules and talk about how young artists should prepare for their musical acts if they have to work with several musical instruments & synthesisers, a vocalist and SFX, and how to set it all up using the Ableton Live.
Please note the number of seats is limited